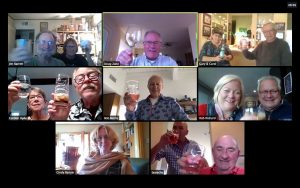 March 20, 2020 – Virtual Happy Hour, 5-7 PM PDT
Grab your beverage of choice and join us for a virtual happy hour! Desert ALFAs has its own private online meeting room with Zoom. Email president@desertalfas.org for access to the Zoom Room.
March 15, 2020 (Sun, 2-4 PM); see email for location and directions. Moved to online discussion in GoogleGroups.
Update: If you prefer to attend online or by phone, please contact president@desertalfas.org for instructions.
We encourage your participation in the gathering to provide feedback on past activities and input on future planning. If you have other items you would like to the agenda, or if you need location info,  email president@desertalfas.org.
AGENDA
1.       Call to order
2.       Officer reports
3.       Election of Board members
4.       Recap of chapter activities (June, 2019 – present)
– what worked, what could be done differently
5.       Future events and activities (April, 2020 – March, 2021)
6.       Adjourn & Socialize
See other AROC chapter events here